You don't have to be diabetic to fall for a rich sugar-free pudding. After tasting these, you will feel that they are the best puddings you ever had. You may serve the pudding slightly warm from the stove. Therefore, you can quickly decide to avoid those prepared-prepackaged-artificially flavored versions.
You basic pudding consists of milk, flavorings, sugar, corn starch and eggs. By changing some of the ingredients to more healthy versions, you can make a delicious kind of almost any pudding.
Sugar-Free Vanilla Pudding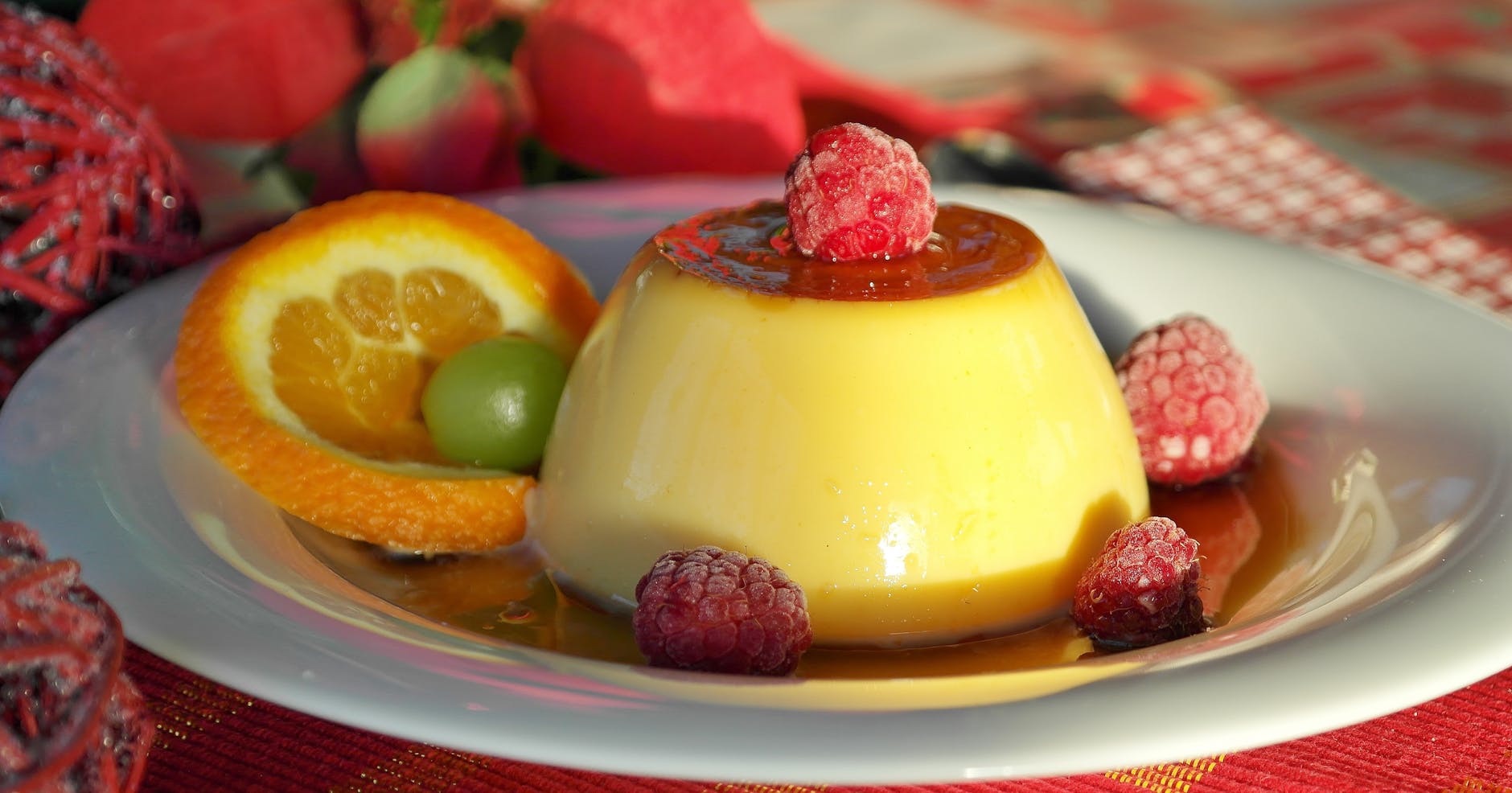 For a vanilla pudding, you need the following ingredients:
3 cups low-fat milk
1/4 cup Splenda for cooking
2 teaspoons pure vanilla extract
a pinch of salt
2 tablespoons cornstarch
1 egg, slightly beaten
1 tablespoon butter
The Method
Combine all the ingredients in a saucepan. Bring to a low boil over medium heat, by stirring continually with a wooden spoon or wire whisk. Then, Heat the mixture until small bubbles form around the edge of the liquid. If using a whisk, switch to a spoon and continue to stir gently, scraping the bottom with each pass of the spoon, until the mixture reaches a full boil and is thick. Remove from heat and pour into serving dishes immediately. To prevent a skin from forming on top of the pudding, place a piece of clear plastic wrap directly on top of it. Let it cool. Finally, you can serve it at room temperature either slightly warm, or cold. Try a sugar-free whipped topping if you like.
Want chocolate pudding? Add 3 tablespoons of cocoa powder, increase the Splenda to 1/3 cup and the butter to 2 tablespoons. Then, follow the recipe and the cooking directions.
How about a fruit pudding? You can replace 1 cup of the milk with 1 cup of sugar-free juice concentrate, or you can add 2 tablespoons of sugar-free jam or jelly and leave the same milk quantity. Furthermore, you can add fresh fruit to the vanilla version just before serving. At last, stir the fruit into the cooled pudding.
Sugar-Free Rice Pudding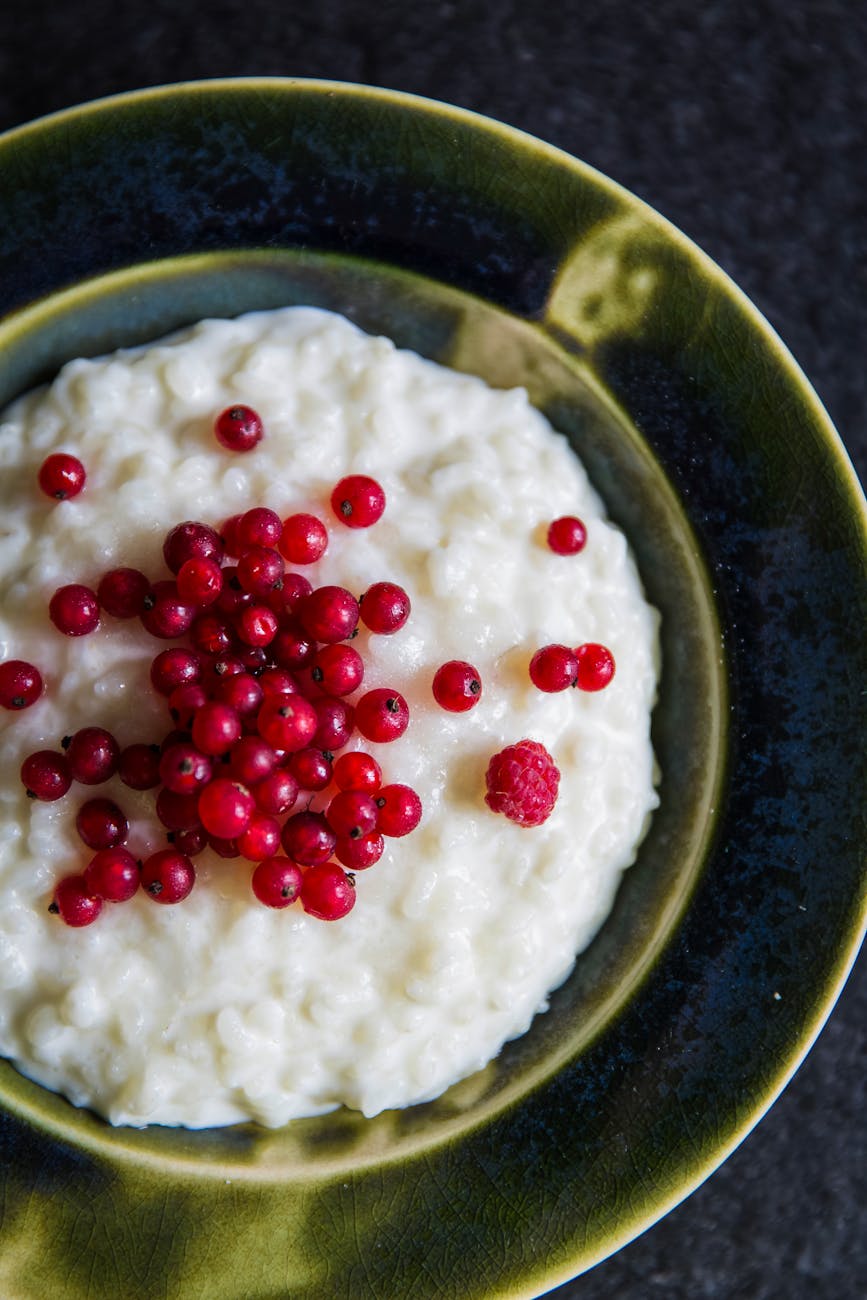 Rice Pudding is a little different. So, since my family is diabetic and loves rice pudding, here is the recipe:
You need the following ingredients
1 cup cooked instant or other rice. We like the oriental or sticky one. It seems to have a better flavor.
3 cups whole milk (keep in mind that milk has a sugar content)
1 vanilla bean, cut in half (about 2 inches long) and split open to expose its seeds.
1 cinnamon stick
pinch of salt
1/4 cup Splenda sweetener for cooking
1/4 cup raisins or mixed dried fruit (optional)
pinch of nutmeg (freshly ground if you have it)
2 tablespoons rum (optional)
1 tablespoon cornstarch
The Method
In a small saucepan put 2 cups of milk and the vanilla bean. Stir the bean in the milk by heating the milk over medium-low heat until bubbles begin to form around the edges of the pan. Then, remove from heat and let it sit for 30 minutes. Remove the bean and with the tip of a spoon scrape the seeds from the bean. Discard the pod and stir the seeds into the milk.
Add the remaining milk, cornstarch, rum, cinnamon, salt, Splenda, and nutmeg. Heat over medium flame until the mixture comes to a boil. Remove from heat and take out the cinnamon stick. Furthermore, you can stir in the raisins or fruit as well as the cooked rice. At last, return to the heat and bring back to a boil for about 30 seconds.
Pour into serving dishes and let it cool. Sprinkle with a dash of nutmeg, or garnish with additional fruits or raisins.